Real Estate Development History
Lincoln Federal's entrance into real estate development began in Lincoln's Trendwood additions in east Lincoln, Edenton subdivisions in southeast Lincoln, Northview addition near 24th & Superior Street, and Landon's subdivision southwest of 27th & Superior. Lincoln Federal sold hundreds of lots in those neighborhood additions, which have increased access to developed land in the city and added to the city's growth. Lincoln Federal continues to expand its development business, which has blossomed in the new millennium.
In 2002, Lincoln Federal formed a mutual holding company, Lincoln Federal Bancorp, Inc., which owns the bank and pursues real estate development. As the developer, Lincoln Federal Bancorp buys the land, constructs the streets sewers and utilities, and then markets the lots. The Bank can then offer the complete package of products from construction loans to permanent financing to help individuals get into the home of their dreams. Below are the areas where Lincoln Federal currently has lots available for purchase: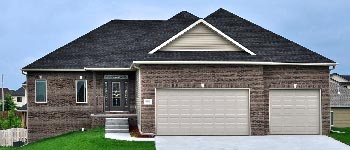 Wilderness Hills
Lincoln Federal Bancorp, Inc. is currently developing Wilderness Hills, a large subdivision bordered by Yankee Hill Road, 27th Street, Rokeby Road and 40th Street in south Lincoln. This development encompasses more than 500 acres of residential and 130 acres of commercial properties. The residential areas of Wilderness Hills will consist of more than 1,700 living units and boast a grade school. Lincoln Federal is continuing to develop the commercial area in partnership. The commercial center is anchored by Kohl's and includes a Lincoln Federal branch office and additional retail, service, and restaurant selections.
Learn more about Wilderness Hills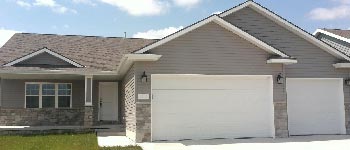 Stone Bridge Creek
Conveniently located northeast of Interstate 80 and 14th Street in Lincoln's north corridor, Stone Bridge Creek includes some of the city's more affordable lots and generally will have more affordable housing. In addition to about 500 acres of residential single-family and townhome lots, the subdivision will include 80 acres of commercial ground.
Learn more about Stone Bridge Creek
Thompson Creek
Located south of Campbell's at South 56th and Pine Lake Road, Thompson Creek has only a few commercial parcels remaining. These versatile lots are complemented by established retail, office, and medical businesses in this commercial community.