Meet the Lender: Cami Moran
Cami Moran is dedicated to educating her clients about the home buying process. She knows that when customers are well informed along their path to homeownership, they feel more comfortable making one of the biggest decisions of their financial lives. Cami enjoys educating all types of clients about buying a home or refinancing, and finds it especially rewarding to work with first time homebuyers who are grateful to have professional help navigating the process of choosing and qualifying for a home loan.
As a lender with Lincoln Federal Savings Bank, Cami takes pride in managing her client's loan from start to finish, making sure the process is smooth and the loan closes on time. There are many small moments along the path to owning a home. It is a rewarding experience to bring them all together in a 'big picture' for her clients. In the end, closing on a home they love and a decision they feel well-informed and empowered to take.
Cami's upbeat and personable attitude is sure to make the process a breeze!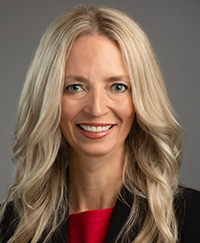 Cami Moran
Mortgage Loan Officer
5705 S. 86th Drive
Lincoln, NE 68526